This next stable were about to introduce is one of the rising stars in the game. His stable was founded on 29th June 2015, and 2 years later he is making a name for himself. 1 World Cups victories and 2 Regional Cup along with several league victories and top 5 finishes. He continues to turn heads as he continue to climb the ladder to success.
Without further ado lets give a BIG warm TK Nuts welcome to the stable known as Chaotic Neutral;
"kazana"
Q – Can you tell us a little about yourself?
I'm a middle-aged guy, married with no kids. So far, so boring. My wife and I are serial expats. We like to live in different countries. So far we have lived in South Africa, Germany, Ireland, the UK, the Netherlands, Belgium and, for the past 3 years, Australia.
STARTING OUT
Q – How did you come across TK?
Many moons ago, I played some very basic horse racing game with some generic name (HR Racing or some such) which I played for a while and forgot. Then, in 2015 I was looking for a horse racing management game that had a similar look and feel and my google-fu brought me to TK. Tried it, loved it.
Q – Any particular reason you named your stable Chaotic Neutral?
Back in the day, I used to play table top role playing games like AD&D and Paranoia. My favorite characters tended to have an alignment called 'chaotic neutral' – basically meaning they do whatever they want to, whenever they please and never fail to come up with a very good reason to justify their boneheaded decision – if it helps with the benefit of hindsight. It made for many funny situations when you just messed up your entire party because your character just absolutely, unconditionally, without-a-shadow-of-a-doubt NEEDED that shiny trinket or such, only that it belonged to the most powerful mage around and he's now out to get us. Needless to say, many of those characters had a rather short life. About 50:50 ratio of their demise coming from a monster or a party member.
Q – You started the game in 2015, do you still remember your first race?
No. I am positive it was with a starter horse, though.
Q – If you could start over, what would you do differently?
Nothing really. Some mistakes need to be made yourself to get better. Maybe start accumulating more personal cash earlier.
Q – Biggest influence on you early on – stable that you looked up to?
Magicol from White Star. A great mentor, not too pushy, but with a wealth of help offered on getting started the right way. Beyond that, I followed Manor Park closely and crousset from Force who started a season after me. We bounced a lot of ideas off of each other as we kept learning.
Q – What is one thing you wish you knew when you started the game?
How important the training track is and therefore personal finances.
RACING HIGHLIGHTS
Q – Your first world cup is always special, tell us about your first winner Valasca Twelve? 
I remember foaling day. I got this mare, sorta meh genetics, mediocre OR (but the better of the two I bred), and that unpredictable trait. What am I supposed to do with this one? I was about to sell her off when I thought 'screw it, let's have a whirl and see what happens' (that shows some true chaotic neutral tendency right there). When she then went on to beat some of the finest muddies of her age group on a slow track no less, I was ecstatic!
Q – Any other memorable races that stands out for you?
One of my earlier wins with a starter horse. Sadly, I cannot recall her name. She was at least 10 OR behind the top 5 horses with named jockeys. Got out of the gate slow as expected with an apprentice in the saddle; dead last at 200m, to then start rolling up the field of about a dozen runners to finish first. That got me hooked for good.
Q – How do you plan a race, do you weigh up the opposition or run your own race?
In most cases, I run my own race.
Q – Do you still get nervous before a cup final?
Yeah, absolutely. I haven't been in that many finals in my young career.
Q – How do you celebrate a really successful day?
No ritual. More likely than not, a cold beer features in it.
HORSES
Q – Which do you consider to be the best horse you have trained to date?
Tough to tell. Probably Left Turn Ahead. Even though she did not win any major cups, she was the first one I got really close by finishing 2nd and 4th in the two world cups she was entered in. Learned a lot trying to get her to that level. Oh, and I bought her for a cool 43k.
Q – Which horse in your stable currently is your favorite and why?
Hard to pick one. Gum Moment probably. Has been around the longest and, as a muddie, kept surprising me in far less than optimal conditions.
Q – Which of your other horses do you feel would be worth following over the next couple of months? 
Gav's Defector is being trained with the sole purpose of being one of the best in his age group. Also Valasca Twelve (V12) – unpredictable style should make for entertaining races.
Q – Which retired horses in the game has left the biggest impact on you?
Darkness Brama from my stable that retired a few weeks ago. A YP where I made what is considered a big mistake: trained him up to around 60 OR. Gave me a lot of insight around different RIs as testing platform as well as balancing out stats to have him deliver 21 wins in 45 races. (Disclaimer: I agree it is a mistake to put hours into a YP if you have another horse that would be worth more if trained. I just had more hours than quality horses.)
Q – What are your plans for the future and what is the one thing you want to achieve most in TK??
Keep delivering horses to world cup finals as contenders. I don't like to be there just to pad the numbers. Also, establish myself among the top contenders in C1 after having been promoted there for S40.
Q – Is there anything you would like to share to stables who would like to try training good younger horses especially those 2 to 3 year olds?
Don't try to work against the stats a young one brings to the table at birth. Rather try to complement them. Get to around the target weight and stride first, work on the stats your runner needs for the designated distance and track conditions after that. Never, ever underestimate the power of the training track; use it as much as you can afford to. And, of course, pour as many hours as possible into their training.
Q – Favorite style of horse you like to race with?
Fast Finisher, they just work well with how I like to set RIs.
Q – Three current horses owned by other stables that you wish you had owned, and why?
Kingsman – just beastly all around. Would make a great breeding platform I'd guess.




Just about any horse with the word 'Secret' in its name. More than 3, but there you go.
Q – Any interest in real life horse racing?
THOUGHTS ON THE GAME
Q – If you had to name the most important things or features in the game that have kept your interest here in TK, what would those things or features be? And, why?
I think the regional cups are a big deal. Gives younger stables a platform to prove their mettle on more-or-less even ground against established ones.
Q – Name a few things you would like to see changed on TK?
The forum! It took me a long time to overcome the clunky nature. Had I not done that, I'd be at a big disadvantage. I believe it could improve retention by migrating to better known forum software. Wouldn't be surprised if many of the newer stables struggle just as I did to navigate them and, as a result, are missing out on a ton of value.
Q – Is there something in TK that you would want to change that would reflect something in real life horses/situations?
Q – What irks you the most in this game?
Personal finances. They are so crucial, yet, you only have one way to grow them: You have to spend a lot of time hunting bets.
Q – What is the one feature of the game you cannot get your head wrapped around?
Growing my personal cash in a scalable way to support my training track habit.
Q – Which stables do you find most difficult to beat?
Not trying to sound cocky, but they're all beatable as long as you get your end of things right. Usually the one that beat me in the last race.  🙂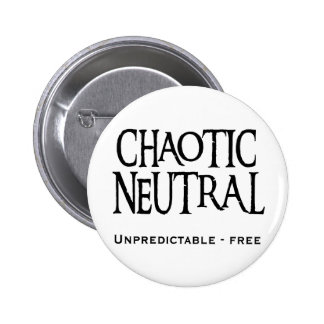 FREEBIES
Q – What is the best advice you've been given in playing this game?
Start horse RIs for new horses with 3 x top and 1 x hold. Adjust from there according to post-race comments.
Q – What are the most common mistakes that you see other players making? Mistakes that they may not realize, that they are making?
A scattered focus. Backing off from a plan, or reorienting focus too frequently. Plan it and stick to it. Sometimes it just takes time to unfold.
GENERAL
Q – What is one thing people would be surprised to know about you?
I played football ('soccer' for you 'murricans) at the second highest tier in the U19 age group in Germany. After only having started playing club football at the age of 16.
Q – How do you like to spend your free time?
Doing as little as possible.
Q – Who in Track King is on the guest list for your ideal dinner party and why?
That would make a long list. The entire TK Nuts crew for providing this community with another way to obsess about a game we love. Manor Park for probably being the best player out there. Crousset from Force; we worked (and are still working) our way through the ranks together. Magicol for being such a great mentor. Hareeba for doing so much behind the scenes at LOWE, so stealthily that even I tend to miss most of it. Smoggie; even though he is a grannie, I always enjoy reading his stuff.
I would like to say it has been a pleasure to interview you mate.