This next stable owner we are about to introduce is one of the pioneers and legend of the game in racing and breeding. The stable was founded on 09th Jan 2008. He has won a total of (35) World Cups, (11) Regional Cups, and over (35) Top 5's and first place league wins from around the globe. Many of us know him by purchasing foals from a bloodline out one of the best sires to ever do it in Hall of Famer Jobim, the Father, Grandsire, and Great Grandsire of many, many generation of  horses to ever parade around TK. He has also bred and trained some of the best horses in the biz with Hall of Famer Damascus, Red Kakashi, Hawaii and Gravity, just to name a few. His dedication to Track King as a GM is unparalleled to no other.
Without further ado lets give a BIG warm TK Nuts welcome to the one and only Riddley Walker Racin stable:
"GM-Riddley"
THE BEGINNING
Q – How did you discover Track King?
Found it mentioned on an Australian racing web site (Racenet I think) and decided to have a look.
Q – Were you addicted from day 1?
Almost I decided to enter a few races and ran OK. Once I won a couple early on, yes it was very addictive.
Q – Any particular reason you named your stable Riddley Walker Racin?
Yes, my favorite author is Russel Hoban and his most famous book (and my favorite) is Riddley Walker. It is a dystopian novel set in about 4,000 years from now. A hard read but worth it.
Q – Who helped you originally?
No one – just read the rules over and over and I was determined to understand how the game works.
Q – Which stable made the biggest impression on you early on, that you tried to follow etc?
There was a stable 'St Kilda Bulls' or something like that and he/she had a wonderful epic runner that won all the early Cups – in those days Epic runners were the be all and end all. I always watched what this stable was doing.
Q – How did you become a Mod?
I had been around a while and got asked. I did a few things for HB like writing a story about Track King that was published, so I guess I was front of mind.
Q – You still enjoying it?
Errrmmm… yes and no – I don't have the same interest as the past when I was a big breeder and I used to record all stats and training plans and extensively plan everything –but nowadays I like the competition in LOWE (a great bunch) and am not that fussed if I win or lose or win a global cup (or lose!).  I like the breeding side and have bought two stallions top 5 plus and will get into that again.

Being a mod can be very soul destroying and take away enjoyment of the game mainly because you have to deal with a lot of rubbish posts that you would never wish to read normally. It is only a game folks…
CUPS
Q – Tell us about your favorite race/cup that you have won?
Probably an early cup when I won the Ascot Vale when I was in class 3 with Ipanema. One of the hardest Cups to win. Another I remember was winning with Bombay over a medium distance. She was a short horse and the win was unexpected. I got up at around 4.00 am to watch the race. In a darkened room with the PC providing the only light – it was a little obsessive.
Q – How do you plan a race, do you weigh up the opposition or run your own race?
Just run my own race – only thing I try to do is improve the average speed for each horse. Aim is to have them continually improve and the rest takes care of itself. Racing against Manor Park and Hareeba for example at LOWE means you are always learning something.
Q – Do you get nervous before a cup final?
No – used to get very anxious – but not now.
Q – How do you celebrate a really successful day?
That usually means winning a global cup – I usually watch the race a few times. That's about all. Two of my daughters played early on and at least we talked about things then. But they are long gone. I am now involved with them in real racehorse ownership and that is becoming a focus for us.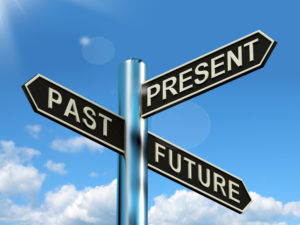 HORSES – PAST, PRESENT, AND FUTURE
Q – Which do you consider to be the best horse you have trained to date?

Q – You have an amazing number of good horses in your stables right now, it would be hard to pick a favourite among them I guess?

Favourite is Bahamas, mainly because he has won three global cups including the Slipper and Ascot Vale. Not easy to do.
Q – Do you think there has been a defining moment in your career which has really made a big difference to your life?
Q – Which of your horses do you feel would be worth following over the next couple of months? 
Q – Horses that left the biggest impact on you, outside your barn?
Q – Three current horses in training, owned by other stables, that you wish you owned, and why?

Q – What are some of the goals you have?
– Short term
Remain competitive in the best league in the game and win one global cup per season.
– Long term
Q – Is there anything you would like to share to stables who would like to try training good younger horses especially those 2 to 3 year olds?
Use the training track to build XP. Only way to really compete. Track the training pops and plan for what they might look like two seasons out. Aim to reach what you planned for. Don't scrimp on muscle.
BREEDING
Q – How do you decide on your season's matings?

I used to plan them meticulously, especially when I had up to 10 matings per season. Not at present. I like to ensure that any mating has muscle enabled and preferably heart. I now breed to match a racing style I am after and don't seek top 5. Eg sprinters need gate, acceleration and heart (ideally).. Long horses need muscle, stamina and heart etc.
Q – What are you looking for in a stud?
At least three of top 5 enabled – must include muscle and heart. Top 5 enabled stallions however make the best sires. That is proven.
Q – What do you think was your most important choice that you made in a breeding sense?
An early adopter of top 5 enabled sires by buying Jobim as a 4 year old.
Q – Who was  your favourite mare of all time?
Q – Damascus was the highest rated foal ever in TK;
What went through your mind when you saw Damascus's foetal popping so rapidly?

I knew it was good when initial rating was 6 and then popped to 7 relatively quickly. I tracked the pops early and knew it was popping every 20 hours or so. It was a monster foal. I was elated.
When you have such a beastly foal, there's always a certain amount of pressure to perform in races, how did you deal with that?

To be honest if they are that high (46 at birth) then they are well ahead of the others immediately. No pressure really. Only disappointment with Damascus was when about 4, he ran unplaced in a cup final. I had a passive jockey on and forgot to set race instructions. He ambled along in last place for most of the race never getting out of a trot. Felt a bit foolish really.
With Damascus having the rating advantage that he had as a 2yo, did that change your training routine?

Nope. His stats were evenly spread so mediums were the obvious pick. Treat as normal.
If you had a Damascus-esqe foal again, is there anything you'd do differently?

No. Except go back and try and understand how such a high rated foal came about. HB said Damascus was very close to the maximum you could expect. I have some idea how that came about.
Q – Any other advice to us poor breeders on how to breed a top rated foal?
Use proven top5 enabled studs and use mares with at least top 3 enabled stats including muscle and heart. If you buy a mare use ones that already have a good breeding record re good rated foals.
THE GAME
Q – If you had to name the most important things or features in the game that have kept your interest here in Track King, what would those things or features be? And, why?
Being in a competitive league such as LOWE – cant see the point in not racing against other strong stables. I think the breeding side is great and I love global cups. In the end it is a management game and in my working life I deal with a lot of strategic planning – so I like the idea of the planning required in TK.
Q – Old stables that you miss or you wish was still playing?
Q – Name three things you would like to see changed on Track King?
An automatic electronic shock to players who post ridiculous or inappropriate posts. Would like fewer leagues so that racing could be more competitive and more players.
Q – Is there something in Track King that you would want to change that would reflect something in real life horses/situations?
Q – What irks you the most in this game?
Global forum and getting race instructions right.
Q – What is one thing you wish you knew when you started the game?
Q – What is the one feature of the game you cannot get your head wrapped around?
Q – What motivates you to play this game day in and day out?
Winning global cups probably. At one time every horse I had bred in my stable had won a global cup – that was very satisfying.
Q – What is your philosophy on the racing game?
ADVICE
Q – What is the best advice you've been given in playing this game?
Get race instructions right.
Q – What are the most common mistakes that you see other experienced players making? Mistakes that they may not realize that they are making?
Getting race instructions right!
GENERAL
Q – I know you involved in real life horse racing? Tells us more about;

Horses currently in training, spelled or unraced;

I have three horses.  Baroque is a three year old filly trained by Lee Freedman – she is a stayer by Cape Blanco and we are hoping she makes it into the Oaks in November. She can stay all day. She is a good filly – Lee F says she should get black type.

I have a three year old by Thewayyouare also a stayer – Shingen – with Freedman – jury is out on him. Went shin sore after his second start.

Just bought into a Commands colt (two year old) half brother to recent stakes winner Swear. Very athletic. High hopes.

Had two mares Antares and Sepia Miss – recently retired as they broke down. It is a hard game.
Best horse you ever owned?

Baroque to date. High hopes for her. She might be a serious horse.
Any interest in breeding?

Yes – but not yet. My brother is a racing writer and bloodstock agent. He purchased Doreimus for example. He selected Baroque at the NZ sale and the Commands colt which cost $100k – this was before Swear had raced (he cost over $700k).
Q – What is one thing people would be surprised to know about you?
I am over 60 !!! I am an IT Manager, now specialising in Cyber security.
Q – How do you like to spend your free time?
My daughters have horses they ride and we do a lot around them at the farm. I like to travel and have a daughter who lives in France who we visit a lot.
Q – If you had the opportunity to sit down and have dinner with anyone on Track King, who would your dinner TK party guests be and why?
Hareeba as we have been competing against each other for ages and I have no doubt he is a great bloke. There are many who it would not be. I can only quote an English cricketer (forgotten his name) when asked the question about dinner party guests.  "Jesus Christ would be good but Bart Simpson would be fantastic".
Thank you once again GM-Riddley for taking the time out to sit down with TK Nuts, its been an honor and a pleasure!