This next stable we are about to introduce came on the scene 01st Feb 2013 and is starting to make a name for herself on the Track King circuit. Her hard work and dedication that she has put into the game is starting to pay dividends where if she is not winning cups she is a major competitor in big races. She has won 4 World Cups, 2 Regional Cups and and over 29 Local, League and top 5 finishes.
 Un stable à la hausse, is french for, "A stable on the rise".  So without further ado let give a nice BIG warm TK Nuts welcome to no other than Ty Callie Stables:
         "Tycallie"
THE BEGINNING
Q – You started playing Track King in season 22, how did you discover Track King, and were you hooked from the 1st day?
My husband found Track King somewhat by chance surfing the internet. I signed up and yes, was hooked right away. Since then I'm sure I've been on the site EVERY DAY for what probably averages to an hour each day. . . a bit too much if you ask me.   🙂  
Q – Any particular reason you named your stable TY Callie?
It's just a variation of my name.
Q – Did you ask or receive any help when you started?
I spent a lot of time reading the Beginner's Assistance web pages. . . very informative.
Q – Which stable made the biggest impression on you early on, that you tried to follow etc?
Q – If you could start over, what would you do differently?
There certainly was a learning curve and I know I made a number of early mistakes, but overall, things went quite successfully.
CUPS
Q – Winning the Track King Masters, with Block Pristina, must surely rate as your biggest cup wins, tell us more?
Yes, certainly.  The Track King Masters was a tremendous win and let's not forget that Block Pristina also went on to win the even more prestigious Track King Open! Like most Track King stables, the early goal was to make it to Class 1, maybe winning some Cups along the way. But winning a World Cup was a goal that seemed to be almost too difficult since so many other stables train SPECIFICALLY for them. . . even down to training for the track conditions several seasons in advance. That seemed to be too much effort for me. I was content to train good horses for League and Stakes racing and maybe a Cup if it fit. My stables first World Cup wins were the Pauper's Cup, won twice by Alladin Gene (and missed a third time by a nose). That was a World Cup and it was a great thrill, but the Pauper's Cup is only for horse rated under 50, so it was not quite the same as winning a World Cup in an "open" category.

About the same time I was training a horse named "Lurch Rolle".L

urch Rolle was an excellent Epic runner who won the Hakuna Matata Scottish Grand National for my stable. I thought of keeping him to enter the Track King Open myself, but I decided that it might be more financially lucrative to sell him to a stable that might be more focused on World Cup racing. He was sold to Yorulmaz stable and I'm quite proud of the fact that he went on to win two Track King Opens and is now very rightfully in the Hall of Fame.

From that positive experience, I began focusing on training and then possibly selling world-class Epic Cup horses. 

I simultaneously trained Block Pristina and another excellent Epic horse, Midnight Pipino. Pipino was sold to Manor Park Stud and she came very close to winning several World Cups.

I chose to keep Block Pristina who rewarded my stable with the fore-mentioned Track King Masters, Track King Open and the Hall of Fame. . . a tremendous thrill.

And, for anyone interested, I am once again training a World-class Epic horse who will be up for sale early in November. Keep an eye out for 8 year-old Epic Reign, coming soon to an Auction block near you.  🙂 
Q – Any other memorable races?
Lots. I look forward to watching all of my stable's races.
Q – Do you get nervous before a cup final?
Absolutely. I've been in very competitive Leagues for the past several seasons and I get just as nervous every Tuesday.   🙂 
Q – Word on the ground is that they find you very difficult to beat in league races, do you enjoy the challenges running in them?
As mentioned, Cup racing was never really my stable's focus. My focus has mostly been to choose a competitive League to run in and try to win it.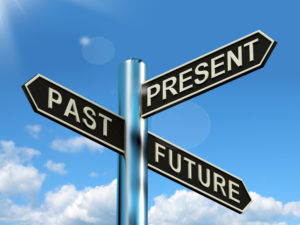 HORSES – PAST, PRESENT AND FUTURE
Q – Who is the best horse you have trained?
See above: Block Pristina, Lurch Rolle and Midnight Pipino. But I have to give a shout out to my other Hall of Fame horse, Much Pablo. I trained her and didn't run her until she was six years old. When she started racing, she was phenomenal. She won 35 out of 39 races and an astounding number of those were NOT simply bot-beaters. Race after race I was amazed how she would beat horses with far superior numbers (almost to a point where I began to think that the TK computer program possibly chooses some random horses to run better than they are rated. . . that certainly was Much Pablo's case). She did so well for me I had to put her in the Hall of Fame.
Q – Your stable has a couple of good horses right now, it would be hard to choose a favorite among them I guess?

Q – Three current horses in training, owned by other stables that you wish you had owned, and why?
I don't really pay attention to what's going on at other stables. Certainly my stable runs into horses that are very impressive. When I first started TK, I saw Sir Lancelot. . . WOW!  Rated around 100, Awe-inspiring EVERYTHING and everything ENABLED. Beautiful horse.
Q – What are some of the goals you have?
Like I'm sure everyone else, my early goals were to stay financially solvent, to climb and win the Class ladders, to win some Cups along the way and maybe win a World Cup. Thankfully, I've done all of those things. Another strange thing happened though. It was never a goal to accumulate a lot of money, but quite by surprise, after a few years, I started to find Ty Callie Stables on the Richest Stables list.

Even though it's not real money, and even though there is no advantage to acquiring large sums, it never made any sense for me to purchase a $10 Million horse if it can only earn the stable a couple of million dollars. . .even if it does win a major Cup. 

So now, quite by surprise, it seems Ty Callie Stables has has risen to 13th place on the Richest Stables List. We are the Richest Stable in Canada and third highest in North America. And, my stable has only been in TK since 2013. All 12 of the stables ahead of mine have been established for much longer. . . most since 2009 or before. And only a couple of  richer stables have won a World Cup.

I'm VERY proud of the fact that my stable has been able to climb and win the Class ladder, win several major World Cups . . . AND make a substantial profit along the way.

So although it was never an original goal, I suppose I'd now like to at least reach the Top 10 Richest Stables as well as to continue to contend in Class and Cup racing.
Q – Is there anything you would like to share to stables who would like to try training good younger horses especially those 2 to 3 year old ones?
Train, train, train. Use all 60 hours every week.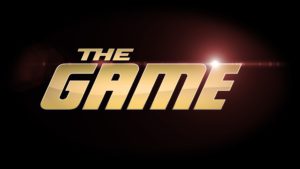 THE GAME
Q – If you had to name the most important things or features in the game that have kept your interest here in Track King, what would those things or features be? And, why?
MMO's can always be addicting because you put a lot of effort into building something and you don't want to walk away from it. I guess, more than anything, that's what keeps me coming back. . . and the horses look forward to me bringing them carrots and sugar cubes.   🙂  
Q – What changes would you make to the game, if you owned TK?
There is a statistic on the Home Page of TK that today says, "1644 active players". When I originally signed up with TK in 2013 the number was over 2100. That suggests TK is slowly declining. Thus, I would downsize. Remove Class 5 and 6. Lessen the number of racetracks per region.  Probably Mato Grasso Region could entirely be removed.

Removing empty space would encourage more humans interacting with more humans.
Q – Is there something in Track King that you would want to change that would reflect something in real life horses/situations?
I definitely believe the Race Instructions are terribly unrealistic. Maybe that's why I've struggled with them. In TK, if you train a horse to Awe-inspiring Stamina, that horse can run an Epic 2500 m race at Top Speed the entire way. In fact, I would have never won the Track King Masters and Track King Open if I hadn't chosen Top/Top/Top/Top in those Epic races. 

No runner, horse or human, would run full-out for a 2.5 km race. That is ridiculously unrealistic, and all but removes any race instruction strategy from the game. 
Q – What irks you the most in this game?
I'm a pretty patient person, but I hate the slowness of it. Unfortunately, TK runs in real time. With most computer games you can press a button to advance time. Everything seems to take forever in TK. This is especially true for breeding, which is one of the reasons I don't breed at all in my stable. I tried several times but I find there's too much luck involved. More than once I've bred a 70+ mare vig/vig/vig with 80+ stud vig/vig/vig only to receive a foetal of 3 that matured in 23 days to only 30 or so. That's very discouraging. . . to literally spend years training a mare and then have such poor results. . . . and then to have to wait three months before you can try again. The disappointment makes it not worth the effort. 
Q – What is one thing you wish you knew when you started the game?
Q – What is the one feature of the game you cannot get your head wrapped around?
I've done a lot of experimenting with Race Instructions and still can't seem to be comfortable. It seems the same instructions to the same horse/rider in near-identical races yield totally different results. Maybe that's like real-life. Who knows. As well, the race instructions for the Training Track are certainly peculiar. I've selected Relax-Relax-Relax-Top Speed and had finish times that were slower in the 4th quarter than the other three. Makes no sense.
Q – What motivates you to play this game day in and day out?
You get to know and like your horses as if they were real. As mentioned before, you want to make good decision and see how your decisions turn out. Too bad it takes so long.
Q – If you could ask a TK stable one question, and they had to answer truthfully, who and what would you ask?
"

Hey

rafindale, don't you think the Dante stuff is a little overboard?"  😉
 GENERAL
Q – You have any interest in real life horse racing?
Actually, no. I like computer games like "SimCity" or "Civilization" where you have to "build an empire".  I like horses, so I was attracted to the idea of running a stable, mixing jockey with horse, etc.
Q – What is one thing people would be surprised to know about you?
I participate in all kinds of sports and games and have been lucky enough to have competed in Provincial and National Championships. 
Q – If you had the opportunity to sit down and have dinner with anyone on Track King, who would your dinner TK party guests be and why?
I'm sure I could have a conversation with Hairboy about all kinds of TK things.
Q – If you were stranded on a deserted island, what three things would you have and why?
Is this the beginnings of another computer game??   😛
Thank you Tycallie for taking the time and sitting down with the TK Nuts.