Track King was born on the 12th of September 2007 by the man I call "The Genius". Somewhere in the early 2000's he went into the lab with a pen and a pad and began to create something magnificent. A Horse Racing game, but not just any Horse Racing game, the best free Stable Management game to challenge the manager in many facets of the game.  Financially, Racing, Buying, Selling, Breeding and Training and many, many, more things to do.
You know a game is incredible when you still have players playing today that started playing 10 years ago. The evolution of the game has changed a lot since its creation going back over the years through the game log. What an honor it is to be able to look back and be here today celebrating this special achievement with the man who brought us so much joy and pleasure over the years.
Ladies and Gentlemen, Boys and Girls, without further ado let all stand up and give a BIG TK Nuts welcome to the Genius, the Creator himself.
"TK-HAIRBOY"
Q – This year we celebrate Track King's 10th Anniversary. What thoughts and emotions come to mind when you think about that?
I feel old!! But seriously, a whole range of emotions come to mind, that probably only a parent can relate to! Above all, I'm incredibly proud of the site – from a players perspective I'm sure you can see the level of detail that's under the hood…. but the blood, sweat and tears that went into creation was like nothing else I've ever strived for… not even close! I know Track King isn't the most beautiful baby, and it's certainly not the most popular… but I am so proud of everything that it represents.
Q – What made you start Track King? Where did you draw inspiration in order to start and build this incredible game?
I've probably told this story a hundred times! In the early days of the internet, friends and I played many text-based sports strategy games. First we started with a game based on Aussie Rules stats (before the fantasy football genre was a thing!). Then we moved on to Hattrick, a text-based football (soccer) game. Played that one for about 5 years, and then we were introduced to a cricket game called Battrick. I felt it was far too random, but when I complained about it to friends they basically dared me to do better – so I gave it my best!
Q – Not being an avid horse racing fan what made you decide to build a horse racing game?
Part of the "argument" regarding the cricket game with mates, I debated that games would be better if they were created by someone with an analytical background who learned about the sport, rather than someone with a passion for the sport that learned about the programming/analysis.  So, in trying to meet the challenge I had to think about something I enjoyed, knew a few things about but could learn about, and of course it had to be something with world-wide appeal What better choice than horse racing?! And it's made even more interesting by the fact that it's not a "team vs team" sport but instead an event for multiple-competitors.
Q – What were your visions in 2007 and how have you met them or even surpassed those visions?
The bottom line was that I wanted to challenge myself, and in the process make something that might engage others on some level. Well, I definitely challenged myself, and have a great  base to keep building from at some point in the future as I try new ways to present the game. And with almost 80,000 unique users having logged in over 10 years, I've probably done as well as I could have hoped for engaging others. It's incredibly humbling to see the amount of people that get involved in the game, enough to stick around for years at a time and/or come back as a returning player.
Q – This is TK 10th anniversary, did you ever envision the game lasting this long?
To be honest I hadn't really given much thought to longevity. At the outset, Track King was meant to be a project to keep me busy over long-service leave, and then continue as a hobby. But by the end of year one I'd poured about 4,000 hours into the site, and that didn't really slow down for the following 2 years! It was love at first site lol! To answer the question…. I guess I knew reasonably early that I was enthralled by TK and I'd be maintaining it for quite some years. That's probably demonstrated by the fact that as early in 2008, I built Season Calendars lasting up until 2050. So TK may well outlast me!
Q – In what different ways have you grown Track King over the past 10 years?
Not many will recall, but at the beginning, Track King was really just about your horses, and simple jockey and staff management. Betting, Local & Community Cups, HOOF, Apprentices, Specialist facilities, Vet assessments, the Racing newspaper, a whole host of automations and admin tools to keep the site ticking over, jockey and horse AI and relationships… even just simple things like predictable seasons…. actually, have a read of the Game Changelog (which I shamefully stopped maintaining in 2012!) for some insights. I also learned a lot about advertising (and how to waste money!). But above all…. I think the reverse is true. Probably, Track King has grown me more than I've grown it!
Q – What do you see as the biggest accomplishments since your start in 2007?
That's a really hard one to answer…. the race engine itself… which literally took weeks of analysis and testing to build… the "calendar" that ticks on behind the scenes, automating so many different parts of the game and setting up various events that make the game tick…. but I guess there's a common theme really – on a personal level, just creating the actual site itself!
Q – Do you feel like you had missteps along the way?
Undoubtedly! Thousands of them! Wasted efforts and expense with advertising, in early days correcting some bugs in the race engine without giving players notice (made many people unhappy! Still embarrassed about that), and one time I accidentally deleted a whole database and had to pull the site offline for a few hours and hope I could restore it from backups! I vividly remember the colour draining from myself during that one… and as a consequence I've actually left notes to myself on various pages in the Admin tools and within my code telling me not to play with "Live data"!
Q – What are some risks and challenges TK has had to overcome in the last ten years?
The biggest challenge was probably the first server move – when we migrated from a shared server to a dedicated server in 2008. I literally stayed awake for 72 hours, getting in touch with the tech staff during American daylight hours (my night) and monitoring progress of the move during my day. I was so nervous!
The ongoing challenge is player retention. But that's almost a circular argument…. to address that one, I think I'd need to drastically change the game…. and I'm not interested in doing that. The game format and calendar and league structure is in a format that I really think works best for the overall simulation….. if it's too slow or complicated for people then I guess I have to accept that they're not my target audience?
Q – What is the best piece of advice you have received?
At several times in the first few years, I was really concerned that I was wasting my time on a site that wasn't growing. After a particularly hard week in about 2010, I'd worked crazy hours and was really questioning myself…. my wife wrote a sticky note and placed it on my monitor, (where it still sits today)…. "Have faith in where you're headed.".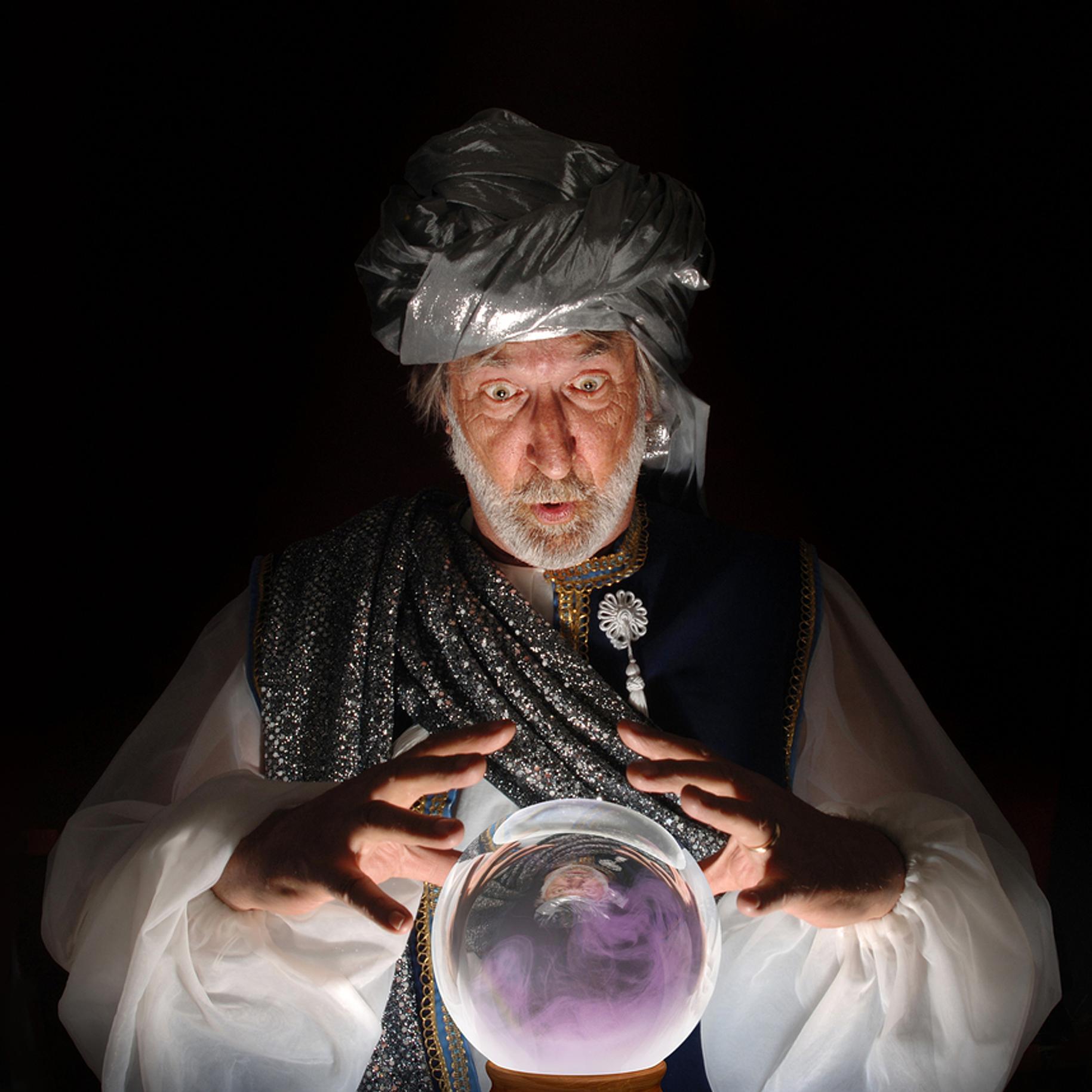 Q – Gazing into the crystal ball of the future, are there any directions, developments, ideas that TK plans to work on? Could you share some of your plans?
I definitely haven't finished – it's all about finding time and energy outside of a 40 hour working week and family commitments. Obviously, I plan to finish the modernisation of the pages…. there's probably a few hundred hours left to get that happening… but it still leaves me with Flash. My longer term goal is to build a newer and better race viewer, and publish in WebGL or some other more compatible format. There's other ideas too, but starting down that path isn't realistic as I'd be lining up a few thousand more hours of work for myself!
Q – In Season 40, we are seeing a 40% bonus in exp for horses and jockeys in races, what are the chances this bonus is extended should the community want it?
I'd have to have a real look into it. Maybe we can compromise!
Q – If you think about the defining moments since the start, what stands out?
Hmmm…. defining moments. Within the game itself, probably it all relates to milestone developments – the first time the betting system went live, the introduction of apprentices, to the automation of the league/cup/season calendar. For me personally though, the biggest defining moment was the decision that I was leaving a steady career in the public service for a complete gamble at self employment!
Q – These last few years have not been easy for retaining game numbers. In what ways do you expect to grow them?
I'm not sure there's a great deal to be done on this front – I'm open to ideas! I've tried advertising but unless you have a huge budget you really just attract bots that click ads to earn revenue for others… Completing the redevelopment might help a little…. but in honesty, I don't expect it to change the basic situation in any great way – people want instant gratification and button pressing. TK is neither of those – quite the opposite. That doesn't mean I'm never trying to run advertising and so forth in the future…it's just that I'm being realistic about the actual chance of adding sizeable numbers to the game.
Q – If you had lots of time on your hands what would you change about the game?
I think my biggest change would be as mentioned above – the interface itself…. would really be nice to replace Flash with a modern race viewer, and also give the site a general facelift. I'll get there 😉
Q – Track King has a long history of people giving and volunteering. Why is this important to the game and to you personally?
Track King is a vibrant community, and the willingness and passion shown by players, mentors and admins never ceases to amaze me. There's the obvious fact that I couldn't hope to man the Admin functions 24/7… as well as the sheer volume of customer service questions to answer. Track King might be "online" without these volunteers – but it certainly wouldn't be "alive". Sincere thanks to anyone who's ever volunteered to help in any way – with particular love and thanks to everyone who's been a MOD or GM over the years.
Q – The average lifespan for most gamer's playing a game is 2 years and we have seen people playing this game since TK existence, why do you think that's the case? What make TK so unique that people continue to play it for years?
Probably it's the depth of detail. At least, that's my thoughts! There's always something new to learn about your horse, your jockey, your stable, your opponents. There's always a new up and coming foal, a rival with a champion in the making, or a Cup that is just outside of reach. Not to mention being able to focus on different aspects of your stable – breeding, training, jockey development, League, Cups… it's so much more diverse than many other games.
Q – Will you ever consider selling the game?
Unequivocally, no! I've had a few offers, but what the game represents to me personally is so much more valuable than the turnover of the site itself. If anyone's interested, the best offer I'd received was around EU25,000. I was very broke at the time and considered it seriously for a week or two, but ultimately I just couldn't bear to let her go.
Q – Care to share some of the funnier moments in the game?
I still love April Fools….. every year I make sure to login and check my horses! Probably the weirdest story happened outside of game, a meetup in Sydney in 2008. I don't think any of the people involved still play the game – although I may be wrong. Anyway, it was deep into the night and we were all very drunk in a pub, standing in a circle and chatting drunkenly. An old woman, probably in her 60's, walked up to stand between myself and one of the other TK'ers – Cerberus I believe? – and simultaneously slid her hand down inside the back of our pants and grabbed our butts!?! Then she strolled off like nothing had happened! We were absolutely shocked and dumbstruck!
Q – Tell me a crazy or funny story about working with the moderators?
The moderators are all interesting characters in their own right. I've gotten to know a few of them fairly well, particularly Poida being as he lives in the same city as I do. Have met up with him several times now over drinks or at the football when our teams play each other. In game, probably the Numpty award has been my favourite giggle – where admin staff call each other out on mistakes, and award the Numpty trophy to each other accordingly. I think that might have been the invention of GM-Gopher?
Q – Is there anything else you would like to share with the players while thinking back on the last 10 years or even moving into the future?
Always, always, I just want to thank everyone for being part of this journey. It really has been a defining period of my life, and one that I would not change for the world. I've learned a lot, not only technically, but about myself, my family, my relationship, and my friends. It's one of the first things I talk about when someone asks about my career history, and definitely evokes so much pride. Into the future, well, Track King will be a constant in my life for as long as it has community interest. It's about 15 years away yet, but I honestly see myself tinkering around on this site well into my retirement!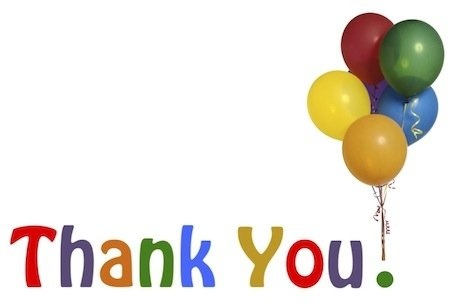 Thank you HB on the 10 year Anniversary of Track King and taking the time out on granting this exclusive interview on TK Nuts!