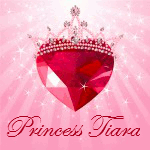 RECAP: ROUNDING OUT THE TOP 5
02/27/2016
The Princess Tiara
Once upon a time there was a prince who wanted to marry a princess; but she would have to be a real princess. He traveled all over the world to find one, but nowhere could he get what he wanted. There were princesses enough, but it was difficult to find out whether they were real ones. There was always something about them that was not as it should be. So the prince came up with a great idea to find his real princess.
The prince designed a series of races called the Princess Tiara, where every 7yo to 10yo princess must compete against one another in a 2 week Super Sprint competition to see who will emerge victorious and become his real princess.
Which princess will ride off into the sunset and live happily ever after?
With the rain and mud this weekend, a lot of top contenders was content with staying away and letting the mudlarks play. The field for the 13th Annual running should be a small one, but a good one, let's take a look at the entrants!
Comments: Could this be deja vu for Flying Spurs again? 3 seasons ago owner Chrissya was pretty much in a similar situation back then with Hall Of Fame horse Flying Ace. Can the flying wonder do it once again and capture her 2nd Tiara? It feels like deja vu all over again, seem like I seen this picture before only this time the horse name is Flying Kaori. Whats so crazy about that day in history was Happy Hooker was in that race running out of gate #2, Flying Ace came out of gate #1, just a little food for thought.
Comments: We just mentioned Happy Hooker when we was talking about a moment in history. At that time and place Happy Hooker was only 7yo and ran 5th that day, but that seem like eons ago. This is a new day and a chance for Happy Hooker and her owner Inca57, by the way won this cup also in season 28, to get a little bit of redemption for that lost 3 seasons ago. Owner Inca57 has been on a roll of late and would love to take home some more hardware.
Comments: Sarahs Gift is a 10yo mudlark mare who's owner Sootie is no stranger of winning world cups, 17 to be exact, and this is one cup her owner would love to add to his trophy cabinet. Running 3rd this season in the Sprinter Shield to some horse name Seething Rain. I think that's the horse who is the favorite after this race running in the American Cup, yes that Seething Rain, only could have prepare her for this battle.
Comments: Riddley Walker Racin presents 8yo mudlark mare Aleppo. Owner GM-Riddley bring this young mare to the track in rare form and probably the odds on favorite to win this race. She is not your typical 8yo and is built like a goddess. This is the first race up for GM-Riddley with his other champion runner Sphinx running in the American Cup. Can he kick this one off and then close the door with a double?
Comments: Magoo Fine Equine presents 9yo mudlark mare Jessica Rabbit. Mr. Magoo always entertain us naming his horses after some of our classic cartoon characters, and who didn't like the curvaceous Jessica Rabbit? But lets talk about this mare character, because she can flat out run. Some of her best times on the slow surface has been pretty impressive and if she can somehow recapture some of those past runs, the field just might be chasing after a rabbit.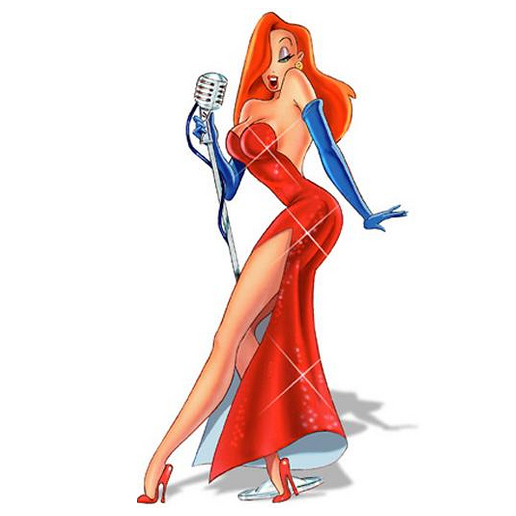 View the field on Track King here