This next stable were about to introduce is one of the rising stars on TK. His stable was founded on 26th November 2016, and 2 years later he is starting to make a name for himself. 2 World Cups victories and 1 Regional Cup along with one league victory and many top 5 finishes. He continues to turn heads as he continue to climb the ladder to success.
Without further ado lets give a BIG warm TK Nuts welcome to the stable known as Whiskey;
"WHISKEY"
Q – Can you tell us a little about yourself?
Not much to know, I'm married to a very kind and understanding woman, who is afraid that if she didn't keep my passport locked up I would run away to Mexico and fish everyday, and she's right..
STARTING OUT
Q – How did you come across TK?
My foster son said one day "I found a game you would like." Maybe the only time he's ever been right about anything in his life.
Q – Any particular reason you named your stable Makers Mark SIV?
Well, I like whiskey (really?), and I have always respected charity the work that the company has done with the racing community.
Q – You started the game in 2016, do you still remember your first race?
Not exactly, but I am sure it was a league race, in which I ran 4th-5th in.
Q – If you could start over, what would you do differently?
A lot, not even think about breeding, hire younger apprentices are two that come to mind right off hand.
Q – Biggest influence on you early on – stable that you looked up to?
Garie of Priceless Speedsters, he was doing what I wanted to do, race as much as possible. I use his stable as a template for what I wanted to do. His Friday race card is the best thing in the game in my opinion.
Q – What is one thing you wish you knew when you started the game?
To ask for help, I am kind a hard headed and like to figure out as much as possible by myself.
RACING HIGHLIGHTS
Q – Your first world cup is always special, tells us about your first winner Wormwood Pelhams? 
Oh boy, you've just got to love it when a plan comes together. Well that's not what happened here, it was a complete accident. Wormy was bought in week 1 for $7,000 and the appy was hired in week 3. She never seen the training track. She was injured in week 6 running the Class 4 Classic. Two week before the race I had never heard of it, but thought what the heck, the first round prize money will help the stables. In the finals she was 30m off the lead in 7th place entering the final quarter. I was kicking myself for not sending her out faster. Then she kick and lapped the field and won driving by 7-8 meters. I was jumping up and down as she came across the wire. Funny thing is I didn't even know at the time it was consider a World Cup.
Q – Any other memorable races that stands out for you?
Season 40 Green Appy at Lower Melbourne. I had lost the race the season before in a photo by 7 thousandth of a second. I still lose money betting I won every time I watch the replay.  So when Chillin' It ran away from the field it really did a lot of good for my confidence.
Q – How do you plan a race, do you weigh up the opposition or run your own race?
I am nowhere good enough yet to figure out what the other racers are doing. I have a hard enough time getting my part right.
Q – Do you still get nervous before a cup final?
Even if my horse isn't running.
Q – How do you celebrate a really successful day?
Well, it has been a while but usually I pour up another Maker's and coke and send Garie an email on how I schooled him at the Rock, LOL.  More often than not just watch the races and look for a horse at auction to spend the money on…
HORSES
Q – Which do you consider to be the best horse you have trained to date?
Well, I have not been here long enough to train one all the way through, But Dirty Dirty Girl has a chance to win a couple of cup, if I get my act together.
Q – Which horse in your stable currently is your favorite and why?
I love them all. I really love the ones that go to the post every 7-10 days and perform more than my cup horses.  If I had to pick one at the moment it would be FreqNurf Sappy. He has won 6 league races in 7 starts in a tough class 2 at Lower Melbourne this season. He is just a warrior on any surface. Even I can't seem to mess him up…
Q – Which of your other horses do you feel would be worth following over the next couple of months? 
None really soon. Maybe the Breeding Gods will bless me this season…
Q – Which retired horses in the game has left the biggest impact on you?
Turf Assault, a Need Space U60 Sprint and Short horse, taught me a lot about tuning up horses. OR isn't everything! And to not just give up on a horse because of the racing style.
Q – What are your plans for the future and what is the one thing you want to achieve most in TK??
Win some Breeders Cups. I look at it as having the whole package. Breeding, Training, Racing….
Q – Is there anything you would like to share to stables who would like to try training good younger horses especially those 2 to 3 year olds?
Training tracks, go early and often.  Start betting now and build a war chest.
Q – Favorite style of horse you like to race with?
Winners….. I like competitive, but I am learning that Fast Finishers and Stalkers are probably better for my personal racing style.
Q – Three current horses owned by other stables that you wish you had owned, and why?
Captain's Monk, checks all the boxes. Ted Pickens, just like watching him run. Marisol Soccer, Manor has put her with great studs but this mare is an absolute launching pad….
Q – Any interest in real life horse racing?
I have been around horse in one form or another all my live. Our landlord had race horse when I was 8-10 and I used to do some chores for him around the barn.  I've had show horses most of my life. I just love watching the racing though. I can remember my mother getting worried about me handicapping the races at the local track in junior high. I still pay close attention to the upcoming Kentucky Derby field year around. Get your futures ticket for Instagrand today….
THOUGHTS ON THE GAME
Q – If you had to name the most important things or features in the game that have kept your interest here in TK, what would those things or features be? And, why?
Breeding and Training…just being able to make a horse into what you want…
Q – Name a few things you would like to see changed on TK?
Most of the things I would change would be toward helping newbies get started. I would like to see a way to jump start the drawn out process of building a stable. Maybe give the option for new stables to buy a year of Owners Club and for that commitment increase the starting stable to 10 horse and 20 stalls. I think this would do a lot for retention without taking a lot of coding time. But maybe I am wrong.
Q – Is there something in TK that you would want to change that would reflect something in real life horses/situations?
No, the game is well thought out and really only need to keep current.
Q – What irks you the most in this game?
Not much. I would like to see more new stables.
Q – What is the one feature of the game you cannot get your head wrapped around?
Everything that happens after the log-in screen….. I don't know, haven't gave up on too much yet. I usually take it as a challenge, and work at it the next season or two…Maybe when to shut up in the forums.
Q – Which stables do you find most difficult to beat?
St. Simon, has 3 world cups in his cabinet that I have finished as first loser in so I guess I should start there. Dixon is always tough. Pugstable always seems to find a way to beat me with a lesser horse also. Priceless Speedster, just add this to make Garie feel good….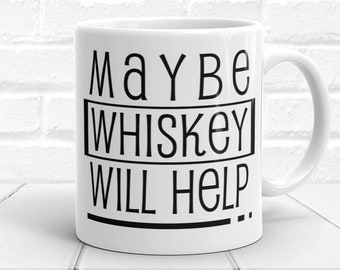 FREEBIES
Q – What is the best advice you've been given in playing this game?
Garie "Make a plan and stick to it". Regardless of the results you will never learn anything by change directions all the time…
Q – What are the most common mistakes that you see newbies making?
Training starter horses. Most starter are just not good horses, and spending money on training them is just a waste. It is cheaper and faster to just replace with better horse when the time is right. Not committing to training appy's. Appy's are more important than any starter horse you will have.
GENERAL
Q – What is one thing people would be surprised to know about you?
I was a foster parent for years. I don't have any kids of my own but I have a few that I did help along the way.  I make tampons for a living. Yep buried the lead didn't I. Now pick you jaw up off the ground and quit laughing….
Q – How do you like to spend your free time?
Fish, Eat, Sleep, and Repeat! Love going to Mexico, laying on the beach and doing a little deep sea fishing…..
Thank you for taking the time to sit down and interview with TK Nuts, it has been fun!