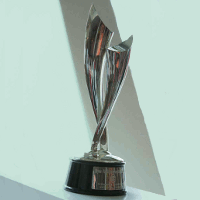 RECAP: ROUNDING OUT THE TOP 5
01/24/2016
Only the best of the best 5yo long runners from around the world come together to meet in the battle for the Lowe Cup. Some great champions and hall of famers in the past have won this race, horses like Green Revolution, Be's Eleanor, and Tripp Leilani, to just name a few. Now its time for a new champion to have his or her name etched on the Lowe Cup and join some of the greats to have ever won it.
5yo stallion from woodchuckers, Career earnings: $2,024,624
Overall rating: Excellent(63) – Natural champion

Form: 2,1,1,1,2
5yo stallion from DR Stables, Career earnings: $2,003,610
Overall rating: Satisfactory(49) – Unpredictable

Form: 5,4,1,1,2
5yo stallion from Emerald Downs, Career earnings: $1,528,869
Overall rating: Excellent(62) – Natural champion

Form: 8,11,9,4,4
5yo mare from BODRUMLUCK, Career earnings: $542,300
Overall rating: Grand(66) – Natural champion

Form: 5,1,1
5yo stallion from rafindale, Career earnings: $1,262,311
Overall rating: Grand(67) – Stalker

Form: 1,1,3,1,1
5yo stallion from trouble racing, Career earnings: $1,077,789
Overall rating: Grand(66) – Fast finisher

Form: 2,2,1,2,3
5yo mare from Intrepids Ecurie, Career earnings: $682,329
Overall rating: Reasonable(54)

Form: 6,1,5,8,7
5yo mare from Diet Coke Horses, Career earnings: $897,646
Overall rating: Admirable(59) – Competitive

Form: 2,6,1,2,5
5yo stallion from Orange Hills, Career earnings: $742,352
Overall rating: Admirable(57) – Natural champion

Form: 11,1,2,5,4
3 Time World Champion Steele Starz hailed out of the legendary Woodchucker barn seem to know when to rise for the occasion when the spotlight is bright. The big 5yo, 18.1 hands bay dark stallion seem to breeze and ran an easy heat in last weekend race. With the weather conditions signaling to a good track, look for owner Woodchucker to turn the Steele loose and tell the field, "mama here comes that man".
DR Stables owner Inca57 will be sending to the post 5yo chestnut stallion Flza Shallow. I was just reading the wonderful interview inca57 did done by the TKN staff where he said and I quote "Most of my cup wins were with horses that didn't have a chance" Coming into this race and looking at Flza Shallow overall rating at 49, you might think this horse don't have a chance. Don't be fooled, this horse can flat out run and Inca57 is a wizard when it come down to these type of races.
With 9 racing career starts under his belt and at 5 years old, King's Kracken enter the final as a maiden. The bay stallion has been training very well and come into the race with a nice 62 overall rating. Emerald Downs owner Goat is still searching to help King's Kracken get that first win, and oh boy would she love for it to come in the Lowe Cup. One thing we can say that this game is amazing and stranger things has happen.
Gs Metin Oktay, a lightly raced 5yo dark bay mare out of BODRUMLUCK stables enter the final with just 3 races to her name. Owner Cahit1, has had this big beautiful 18 hands natural champion mare under wraps for the past 4 seasons pounding away on the training track. With a 66 overall rating and a 17 xp long, this mare comes into the race definitely all class. Last weekend heat win over Steele Starz might have given this stable some confidence that a first world cup win is obtainable.
Dante's Wawa, is a big 18 hands stalker out of 13 world cup champion rafindale barn. The black stallion enters the race with the highest overall rating at 67 and a Awe-inspiring 20 xp long. With only 6 career starts, and 5 career wins, his only career lost came in last seasons Breeders 4yo Long, where he finished a distance 3rd to "mama here comes that man" Steele Starz. Dante's Wawa, would love to avenge that lost and get a little redemption.
Gunsynd, another 18.1 hands 5yo chestnut stallion fast finisher out of trouble racing stable enters the Lowe Cup final with a 66 overall rating and a 12 xp long. Gunsynd, ran 2nd to "mama here comes that man" Steele Starz in the Cox Plate final and also is looking for redemption for that lost.  Gunsynd, never finishing out of the top 5 in 9 career starts, owner sks023 is still seeking his 4th world cup win. Could this be it?
Mix Tenneche, is a 5yo unstlyled bay mare out of up and coming stable Intrepids Ecurie. Owner vigneshr22, has been playing the game for 11 months now and have not been afraid to mix it up with the big boys. Mix Tenneche, may be in a little over her head against this field, but keep your eye out on for this stable in seasons to come.
O'neil, a 5yo dark bay competitive style mare out of Diet Coke Horses barn, enter the race with 12 career starts an 1 win. That lone win came 3 races back in a stake race on a fast track. Owner dietcokebloke will have to mustard up a perfect run to be able to crack the top 5.
Binoomea Ulyses, is a 5yo dark bay natural champion stallion out of Orange Hills stable has been competing against the big boys all last season. Finishing 6th in last season Diamond Cup, and 5th in the Cox Plate, this horse will be trying to get a piece of the top 5 prize.
Ladies and Gentleman, that is your starting line-up, this great field of runners should provide for an exciting finale this weekend.