This next gentleman we are about to introduce has taken the TK race circuit by storm becoming one of the fastest players to win over 20 World Cups and 3 Regional Cups in his racing career that spans for only 2 1/2 years. This stable kicked off his racing campaign on 24th Oct 2014 an has been kicking ass and taking names ever since. It's no "SECRET" that he has become maybe one of the Top 5 premier players in the game today, he is a BAAAAAAD MAN!!! ya'll. He is the creator and one of the operators of the best and most informative website for the Track King Community and its right here called TK NUTS. 
Ladies and gentleman, boys and girls, without further ado lets give a BIG warm welcome to our very own TK NUTS creator; 
"PEDANTIC32"
Q – Can you tell us a little about yourself?
I live in sunny Durban, South Africa with a relatively large family. Home life is busy but still laid-back – if that's even possible – and with this bunch around, never a shortage of supporters to shout my cup runners home.




Professionally, I'm an entrepreneurial IT professional – may sound fancy, but bottom line is I put food on the table with a few thousand lines of code, a quick database design, network consult or a software startup.
STARTING OUT
Q – How did you come across TK?
After somehow bailing myself out of Digiturf with minor cuts and bruises, I was on the lookout for a less stressfull horse-racing game – enter Google "online horse racing game". As simple as that! Initially I wasn't too sure about it, signed up with my secondary "spam" email address and a very basic password – a few weeks later I was stuck in the Hotel Trackingfornia!
Q – Any particular reason you named your stable Dixon Racing?
I wish it was some sorta hugely creative and inspiration thinking, but in all honesty, its just my surname.
Q – You started the game in 2014, do you still remember your first race?
Ummmm, let me think about this – I know it was at Buckingham Royal, in a Class 5 League race and the horse was named Secret … something. Yes, sadly, I think I renamed all my starter horses and even worse, I don't remember the first race. (Selective memory)
Q – What made you decide to create this beautiful website TK Nuts?
A group of us had spoken about putting some sort of fan site together to try and spark a little interest amongst the community.
Jim Cougar's "Racing Report" site was great but looked like he was struggling to keep it current and as a tech guy I knew I could put together something pretty quickly.
In all honesty, all I've done is create a platform for the TK Nuts authors to add content – the hard work is done by contributors such as captaincrusoe, Angel, Megan from Blackjack Farms and of course all the players who continually contribute with their comments and views.
Q – Have you ever played any other horse racing games other than Track King?
Yup, almost lost my shirt at Digiturf and spent 2 years clawing my cash back. As a result, became one of the top earning stables there and developed algorithms still being used by many of the top players. Once breaking even, I got out as fast as I could.

 Tried Horseracing Park for a while, but never really got into it. After playing TK, those other two really pale in comparison.
Q – If you could start over, what would you do differently knowing what you know now?
I'm not sure how or why (likely just blind luck), but I had a pretty good start in the game and wouldn't change too much.

I would possibly train up two apprentices properly through the lower leagues and instead of only buying 2yo's to train, would look out for a 3yo or 4yo to train – when I hit Class 1, I was really thin on quality, training older horses would have made that transition easier. Also, I would be more wary of the advice dished out as some players – mostly with the best intentions – talk like their opinions and theories are fact; this can affect one's personal growth by discounting other possibilities.
Q – You won your first World Cup 13 months into your TK racing career. Was this the moment you felt you found your footing and could compete with the big boys? or was it league racing or some other race that made you say eureka I can do this?
I never doubted I would be able to compete, from the very early days I knew it was just a matter of time – my competitive nature ensured that. Ok, at the risk of boring you … here goes the long-winded story …

Patience is not one of my virtues and after staggering around in the dark for several weeks, I decided I wanted to play the game at the highest level possible (with my monster 28 OR starters I could take on the world right? WRONG!).
In order to play at the highest level possible at the time, I had to somehow level the playing fields with the established Class 1 stables who had not only all the experience, but also the big OR horses, the top jockeys and cash to burn – so, how does a young Class 4 stable compete?


Enter, London Apprentice League – Here we have established stables running 2yo's, this means a C4 2yo starts on a level playing field with a C1. They're forced to use apprentice jockeys, again, level playing fields – let's give this thing a whirl!

On January 16th 2015, I entered my first App league race – Secret Pact would make her debut from gate 6 with Pierre Strydom up, at a starting price of 50-1 – at last, I could have a crack at the established stables and my naive, overly optimistic attitude was that we could earn a check in this race.


Pierre jumped her well and was handy the first 2 quarters … good, all going to plan … enter the 3rd quarter he stopped riding, was that in the instructions??!! What the hell jockey, she's dropping back, do something!! As if she could hear me, Pact picked up the bit moving into the 4th quarter and never looked like losing.




After staring at the screen in disbelief and watching the replay a few times, the goal was set – I wanted to win an apprentice league and began to put things in place to make that happen.




The app league trophies form part of my 20 world cups and I still maintain that they were the hardest of the 20 to win – that series taught me about planning and a lot about racing.
Q – Who for you, influenced you most in the game, was it one or many and do you encourage others to seek out other players to bounce ideas, so that they might fast track their own progress?
           Wow, there have been many influences, some good, some not so good but mostly very diverse. 
In the very early days (3 weeks to 12 weeks); Apart from getting sound advice from my mentor Oqaab, I popped into the TK Chat, most of the time it was just "silence" in there and I wondered if anyone chatted – I stuck around a little and observed, from just watching discussions I would pick up small snippets of info that would kick start the next level of the learning curve.


There were a lot of conflicting opinions amongst the people in chat and it seemed most people would ridicule ideas thrown out by Megan (Blackjack Farms). I found this behaviour strange and started following her progress in the game with interest, only to find that she was in fact doing better in the game than those shooting down her ideas. 

The next chapter (3 months to 9 months); I was in contact with Megan from Blackjack Farms and she introduced me to Gary from Woodchuckers. Between the two of them they laid a foundation of understanding in the game and although we disagreed on many things, they both helped tremendously with long and short term planning, something which is critical for any sort of success in Track King. Woody and Megan have both been hugely supportive and we still share ideas often. 
Time to kick on (9 months to 12 months); The longer you play the game, you naturally start connecting with various players – I met my (game) childhood hero in Woogle Wood and was surprised at how much advice he was willing to give, Woog gave me a great insight into sprinters which translated to my first sprint cup. I also met Angel during this time and was in awe of his strike rate in age restricted cups, it was during this time we started discussions around the TK Nuts concept. In this period I was also very privileged to interact with Ersins, an absolute gentleman and super passionate about the game – his uncompromising integrity shines through strongly and the man simply earns one's respect with the way he carries himself – a great example to all of us.
Stick with me, I'll make you famous (12 months to current); I was lucky to be included in a discussion group with various players and one of those in the group was Gerhard from St Simon Racing (CaptainCrusoe) – I'm not sure if it's because we're countrymen with common ideas but we connected almost immediately. Captain shared a lot of his data with me and this data (along with mad excel skills) really kickstarted my success in World Cups – these days, we communicate a lot and I like to think I contribute the odd nugget of information in return, but Captain certainly had a big influence on fast tracking my progress and still has a big impact today.
Q – What would be your words of wisdom to newer stables or even older ones who haven't had some degree of success and are disappointed with their stables?
As you can see above, it's imperative to open up the communication channels if you want to fast track progress – I would highly recommend all new players (or experienced ones who want to improve) join the in game chat and get sharing ideas with others.

Apart from communication, discipline is crucial, don't fall into the trap of training too many horses with too few hours, this will just result in a bunch of mediocre horses.

Be non-negotiable with quality – you don't need the highest OR to start out with, but quality styles and genes go a long way towards building a champion.
Q – What is one thing you wish you knew when you first started the game?
That it would consume so much of my free time and that I'd need to set 3 AM alarms to get my jockeys back!
RACING HIGHLIGHTS
Q – Your first world cup is always special, tell us about your first winner Secret Phantom?
I had been playing the game for 3 months and just promoted to Class 4 – at the time anything bred by Goresbridge Stud was hugely expensive, but Secret Phantom was a low OR (35) rebreed with very good genes for the price, I was lucky to get him with a single bid.
At the time, I had no idea on required stats so decided to train him "flat", hoping that by the time he had caught up with the others, I would have a little more insight.


He was very lightly raced from 2yo to 5yo and I felt we were ready to test the waters in a cup – we entered the Aussie Clothing Long heat with no real expectations. The going was slow and surprisingly he won the heat quite impressively, we had to have a crack at the final which was on dead and Secret Phantom won it in a very tight finish against Stuart Hall – to say it was a surprise win is an understatement!
Q – Any other memorable races that stand out for you?
For some reason, I got a TK Masters invite and decided to enter my relatively low rated competitive Secret Trojan. 

I don't think it was the strongest Masters field ever assembled, but realistically I was hoping for a bit of luck to finish top 5 for a piece of the pot.
I had just taken the family out to dinner and we came home to watch a movie – my laptop connected to the TV in the TV room – everyone settled in to watch the movie and I remembered the Masters had run earlier and asked them all to give me a minute to watch the race.


Coming into the final quarter it looked like we could indeed run top 5 – the kids were cheering her home – then it looked like maybe top 3, she was travelling well – entire family were cheering by now! Pierre Strydom is a genius, Secret Trojan flew home to win it going away and I was a Masters winner – The unexpected ones are always the most memorable!
Q – How do you plan a race, do you weigh up the opposition or run your own race?
Planning a race for me is all in the preparation of the horse, if I can have the horse in the best shape possible on the day, it will run it's best race. 




Not all races are the same, there are times where I feel a tactical run is necessary, in which case I'll analyse the opposition, but for the most part I set my horses up to run as fast as they can and hope for the best.
Q – Do you still get nervous before a cup final?
Absolutely! For me, the worst is that many of my horses start as favorite in cups – there is a lot of pressure in the knowledge that you likely have the best horse in the race and still manage to stuff it up pretty often.
Q – How do you celebrate a really successful day?
There is no real celebration routine. I enjoy a chat with my bunch of TK mates after a cup day regardless of results – sometimes it's to cheer them (or myself) up – sometimes it to slap each other on the back and say well done!
HORSES
Q – Which do you consider to be the best horse you have trained to date?
We haven't seen the best of her yet, but I believe Secret Agenda is something special – I could be wrong, but think in 7 of her 8 races to date she has broken the age world record – scary thing is, I haven't found her limit yet!
Q – Which horse in your stable currently is your favorite and why?
Geez, very tough question – I don't want to upset any of my horses 🙂
Secret Aurora was my first home bred foal and has been outstanding both on the track and in the paddock – he has sired multiple cup winners from very limited opportunities and to me feels like the "Talisman" of the stable.


Secret Aurora will be looking to earn the stable the American Cup hat trick in Week 7, a tough call, but he's a tough horse.
Q – Which of your other horses do you feel would be worth following over the next couple of months? 
Secret Agenda – put the house on her whenever she runs, just getting stronger and stronger.

Secret Ilustrador – in only his 2nd run for my stable he was rather impressive in a decent Class 1 league field – still young, but could be a force in epic cups with natural improvement.
Q – Which retired or current horses in the game have left the biggest impact on you?
Relaunch has done everything any trainer could wish for and showed that there is more to a champion than the highest OR and biggest experience.

My own mare, Secret Pact, the 1st horse I trained up from 2yo – she taught me so much about training and racing and it was a real pity her only foal was unstyled.
Q – What are your plans for the future and what is the one thing you want to achieve most in TK?
For the future – I would like to stay competitive at the highest levels in all facets of the game – Competitive League, World Cups and breed a keeper each season. 
Personal Ambition – to one day win a Triple Crown. 
Community ambition – to keep TK Nuts current and fresh, get more community interest and involvement.
Q – Is there anything you would like to share with stables who would like to try training good younger horses especially those 2 to 3 year olds?
          I don't think there are any tricks to training good youngsters but here are my thoughts;
Don't compromise on quality, rather train a well styled, balanced stat 36 OR than a high OR with a tough style. (yes, 1st hand experience on failure here)

If you are training more than one 2yo, the Biomech facility is worth it's weight in gold – for 10 hours, you get the equivalent of 12 hours training.

Patience! Resist the urge to race too early and too often.

TT every week if you are not racing.
Q – Favorite style of horse you like to race with?
Competitive – the most versatile style in the game.
Q – Three current horses owned by other stables that you wish you had owned, and why?
Poseidon – a bit like Secret Agenda, he wins everything he races in and breaks world records doing so.
Bigger Wally – just so that I could race against my mates and kick their arses 🙂
Reds Haku – so I can retire her to the breeding paddock!
Q – Any interest in real life horse racing?
Not currently, but was very involved in the industry for a decade or so. 

My wife was an assistant racehorse trainer before my eldest son was born and our family owned/shared several decent racehorses in the late 80's to the late 90's.
THOUGHTS ON THE GAME
Q – If you had to name the most important things or features in the game that have kept your interest here in TK, what would those things or features be? And, why?
World Cups, having a goal to strive towards is imperative in any competitive game, the World Cups provide the pinnacle of racing.
The balance of the game is genius – the fact that no-one can "have it all" means that a balanced approach is important for success.
Chat – the official chat puts one in contact with players, a diverse range of people who love the same game you do.
Q – Name a few things you would like to see changed on TK?
Jockey contracts – it's a real pain in the arse to set an alarm for 3AM to get your star jockey back. There should be a "re-hire" window before the jockey is offered to the public.
The race viewer – it's approaching 2020 – we NEED a 3D viewer!
I feel the game is too "fragmented" – too many regions, too many tracks. Tighten that up and there is less place to "hide" resulting in tougher, more competitive racing.
Migrate HOOF and Training Track to the new race engine so there is some sort of relevance to actual racing.
A "select all" checkbox for betting on the field.
Hide entries in races and only reveal the field when the race is closed.
Improved anti-cheat mechanisms.
Q – Is there something in TK that you would want to change that would reflect something in real life horses/situations?
Has an interviewee EVER answered this question? Can we please take it off the list :-/

Only thing I can think of is claiming races – realistically it won't ever happen, but it's an answer to the question 😉
Q – What irks you the most in this game?
          A few things …
Late bidders in auction – if you want the horse bid on it, why wait until it's 0 minutes to pop a bid on – bloody time wasters!
Opinions sold as fact – all this does is steer players in a certain direction and ends up with them believing that fact without testing for themselves.
Lack of a proper anti-cheat mechanism and the side effects that come with that.


There are a group of highly paranoid players in the game, anything that looks different to what they believe is right, is construed as "dodgy", this results in "witch hunts" where innocent players are accused of cheating with no real evidence.




Having recently been a victim of one of these "witch hunts", I believe that players making public accusations with no evidence should be fined as severely as the cheats. Just to clarify, a matching IP address is evidence of sorts. Report it to a GM – trust them to do their job.
Q – What is the one feature of the game you cannot get your head wrapped around?
I'm still struggling with the different jockey styles – I understand what each is supposed to do, but getting them to do that in a race is another story!
 Q – Looking back over the 2 1/2 years you have been playing, what were the accomplishments you are most proud of?
Winning 2yo and 3yo app leagues as a rookie is a highlight for me.

Turning my first "real" horse into a champion racehorse (Secret Pact).

Making a difference in the game, be it TK Nuts, cup sponsorship or helping new players.
Q – Which stables do you find most difficult to beat?
With less than 1,000 races under the belt, I haven't really come against a continual "dominator" in my races.

So far, Flying Spurs and Magoo – very very tough to beat in league races and then also Red's Breeding Stud – did I mention Red's Haku should be retired to the brood paddock?
Q – In your 2 1/2 years of playing the game which players do you think have had the most impact on the game in various ways in that time?
It would seem being a GM is really thankless job – time is a rare commodity and these guys sacrifice their time to keep things running smoothly. Big kudos to them!

World Cups add an important dimension to the game – players like Angel and his Alliance team have made a huge difference with the introduction of the Triple Crown. Apart from them, all the other World Cup sponsors deserve a big THANK YOU!

Captaincrusoe has become the game's "roving reporter" – he is constantly contacting players, doing previews and reviews and promoting community interaction in the game – it's a big task and he does it well.

In a game where we're struggling to maintain numbers, it's imperative to convert new signups into established trainers – I have watched from the sidelines as "woody" from Woodchuckers patiently takes rookies through all the basics and gets them up and running quickly – in the past few months he has converted several signups to proper trainers by giving of his time and experience in real time chat.
Q – Since you started playing how have you seen the game evolve and what are the biggest differences today compared to when you first started?
I'm not sure if it's because I have more money now, but when I started well gened 2yo's were very expensive – these days it's possible to pick up lower OR 2yo's with great genes for 50 to 100k. (For newer players – refer back to tips on training 2yo's :-))

Conversely, mid to low range older horses seem to be more expensive than they used to be – I have noticed several "horse trading" stables that have a strategy of "buy low, sell high", this may well be the reason for the increased prices and makes it difficult for new stables to upgrade their stock.

In the first 18 months I was playing, World Cups seemed to be dominated by one or two stables in small fields – in the past few seasons that has changed dramatically, we are seeing more and more stables willing to step up and take a shot at a cup – many of them are succeeding, it's a really positive evolution and makes cup racing that much more exciting.
FREEBIES
Q – What is the best advice you've been given in playing this game?
Don't compromise on training hours, commit the hours to the horse and train it all the way.
Q – What are the most common mistakes that you see other experienced players making? Mistakes that they may not realize, that they are making?
Many horses in auction have exp that is opposite to their stats and style – it may have 20 muscle, but a 550KG Natural Champ with 10 gate and 15 sprint exp is never going to be a champion mate!

I think there maybe some overflow from training methods used before "the nerf" – I never experienced training any other way than it is now so I'm not sure if it's a mistake but time trial training seems a little ineffective.

Committing big training hours to 10 year olds – if a horse is not ready by 10yo you're wasting your time, the hours you're using on it are creating huge gaps in the younger ranks of your stable.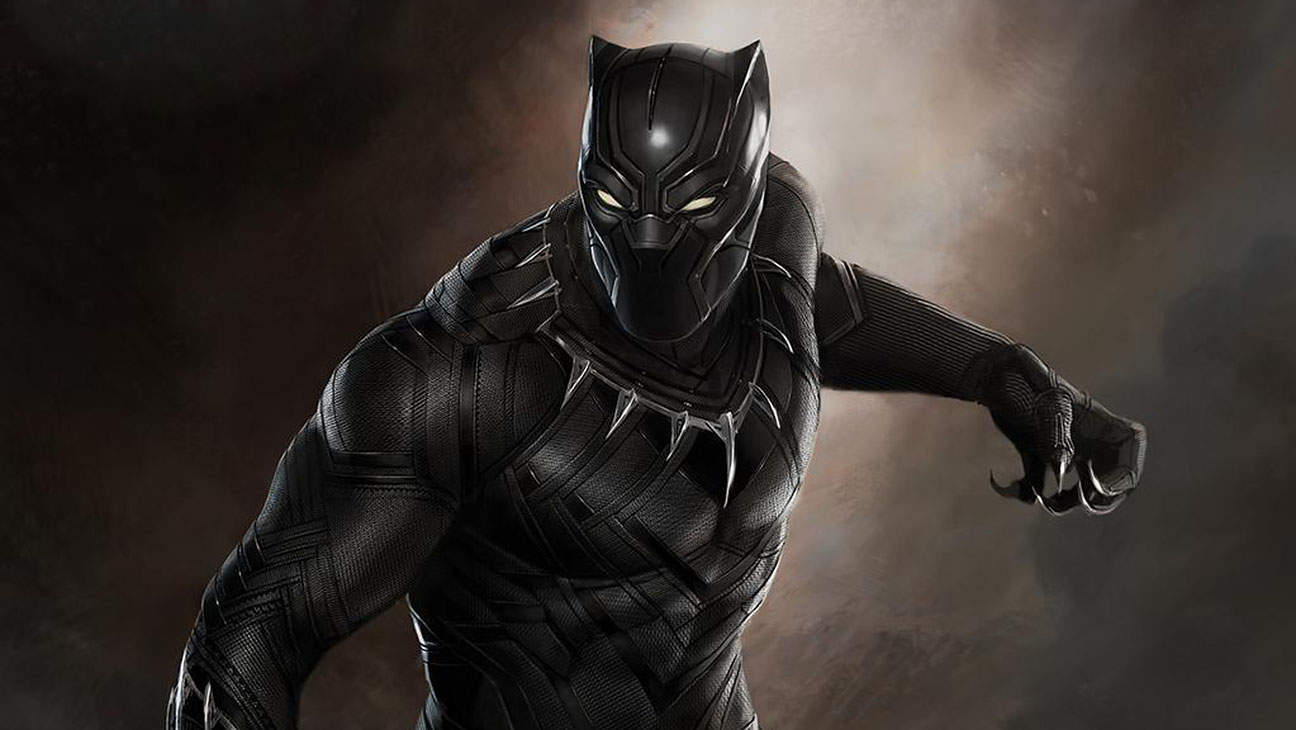 GENERAL
Q – What is one thing people would be surprised to know about you?
I'm a provincial rugby coach, specialising in youth athletic development (13yo to 18yo)
Q – What would you do if you were invisible for one day?
In game – Look over Angel's shoulder when he sets his World Cup race instructions.

In life – Be in a studio observing Hillsong writing songs for a new album.

In sport – Observe an All Blacks coach and captain doing their pre-match talk.
Q – How do you like to spend your free time?
Watching schoolboy rugby – I find athletic development fascinating and watching these young lads progress through the ranks is a treat.

I enjoy spending hours in the kitchen as a wannabe fine dining chef very good for the soul.
Q – Who are the 3 greatest living musicians?
Steve Lukather – Amazing guitarist and songwriter.

Joel Houston of Hillsong – young, passionate and multi talented.

Ryan Tedder – written and produced scores of massive hits for various artists, multi-instrumentalist and an incredible vocal range.
Q – Who in Track King is on the guest list for your ideal dinner party and why?
A dinner party is just not going to cut it for me, we would need to have a banquet with tables of eight – all the TK players I would be interested to meet.

The Guests of Honour Table


Ersins




Superwoogie




Riddley




Poida




Pedant




Noddy




Rhed




Hairboy

The Interesting Characters Table


Horseprincess




Smoggie




Bones




Cahit




Rafindale




Happyskipper




Burgerz




Alexander

The TK Genius Table
Inca57


Zane




Oz5680




Magoo




Troublemaker




Tomac




Crowsrock




Oqaab

The Best Mates Table
Angel


CaptainCrusoe




Chrissy




Kdhmhe


Pierre Strydom


Pops




Redlinekai




Valkorum




Woody

Gavstar, ManorPark and Allison are such a brilliant tag team, it would be great if they could come along also… to wash the dishes! 😉
Thank you Pedro for taking the time out to sit down with the NUTS!