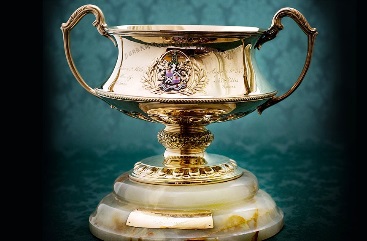 RECAPS: ROUNDING OUT THE TOP 5
12/27/2015
The Contenders
1. Mack Daddy (87OR) –  10yo stallion from Sootie, Career earnings: $14,891,244 – Fast Finisher, Medium XP 20, Dead XP 11, best time over dead 62,03 km/h
2. Cheater's Prayer (85OR) – 10yo stallion from Manor Park, Career earnings: $9,770,921 – Fast Finisher, Medium XP 20, Dead XP 9, best time over dead 62,72 km/h
3. Boban (90OR) – 9yo stallion from Hareeba, Career earnings: $8,300,429 – Competitive, Medium XP 20, Dead XP 8, best time over dead 61,94 km/h
4. Addie Over Trouble (88OR) – 10yo stallion from crowsrock, Career earnings: $8,360,012 – Fast Finisher, Medium XP 20, Dead XP 6, best time over dead 62,72 km/h
5. Calloway Chloe (85OR) – 10yo stallion from Dopey Donkey Digs, Career earnings: $10,499,275 – Stalker, Medium XP 20, Dead XP 14, best time over dead 62,53 km/h
6. Fourth Street (83OR) – 9yo stallion from New Scotland Yard, Career earnings: $7,940,911 – Competitive, Medium XP 20, Dead XP 11, best time over dead 61,66 km/h
7. Count Duckula (80OR) – 10yo stallion from Magoo's Fine Equine, Career earnings: $10,582,257 – Competitive, Medium XP 20, Dead XP 10, best time over dead 61,88 km/h
8. Kia Jackal Elemeno (79OR) – 10yo stallion from Klaatu Barada Nikto, Career earnings: $4,455,084 – Fast Finisher, Medium XP 5, Dead XP 8, best time over dead – NT
A Flying Farewell
Can the noddy flyer go out in a blaze of glory – or will there be a surprise?
An appropriate and fitting stamp of quality characterizes the field.
Everything points to Dopey Donkey Digs flyer Calloway Chloe making it a fairy tale swansong appearance when he steps out at London on Saturday in The Sussex Stakes. The multiple cup winning son of Daredevil could take up stud duties next season, and his connections will be hoping for a sizzling send off. He ran a cracker in his last start, when he finished like an express train and caught his opponents slightly flat-footed.
The racing gods don't always play ball when it comes to happy endings.
The previous two winners of this race, Addie over Trouble and Cheater's Prayer, finished behind Calloway Chloe last time, and would like to end their career with a second Sussex Cup.
Boban the highest rated horse in the race ran a blinder in this race last year in the slop, and we can expect another top class effort from this horse.
Mack Daddy, who returns from league duty, is a top class miler on his day, and could surprise.
Fourth Street, another competitive horse from the New Scotland Yard stable, is starting to run some decent times, and could be the joker in the pack.
Count Duckula from the Magoo stables is no slouch, and should be taken seriously.
Kia Jackal Elemeno a late entry, has campaigned mostly over longer distances.